In an effort to pass more savings on to our customers, we like to keep our company overhead low. That's why we developed our save-time estimates to work without a site visit.
What's a Save-Time Estimate from Indianapolis Moving Company?
At Colt Moving, we give you the information you need to calculate your estimate upfront. That way, you can feel good about running the numbers for your budget.
Our Indianapolis Moving Company industry expertise has allowed us to play out the most likely scenario for your cost based on your square-footage, rather than each individual room. Simply start with our flat-rate formula, then factor in additional time for your home's specific requirements. For more details, visit our Schedule Now Page.
Please note: Any special items (pianos, workout equipment, garage items/outdoor items, unique furniture pieces, etc.) and potential logistical setbacks (long walks, furniture disassembly/reassembly, stripped screws, narrow halls/doorways, poor weather, etc.) should be considered to get the most accurate estimate possible.
Our Indianapolis Moving Company Pricing Model
We charge by the minute and have straight-forward travel fees to keep your move on track. That way, you won't see random add-ons with your final bill. Plus, we start and stop the clock at your home—no rounding up!
2 Professional Movers and 26-Foot Moving Truck:
$170 / hour
Don't Need the Truck? 2 Specially-Trained Box Packers (Load and Unload):
$170 / hour
Want to Speed Up the Move? Add a Third Professional Mover:
$70 / hour
If you already know your moving date, head over to our Schedule Now page to make your reservation with our Indianapolis Moving Company. We have four different moving plan packages to help you estimate the work you'll need. You'll be able to save time because you don't have to schedule an in-person consultation with our team. But if you still have questions, feel free to give us a call at (317) 476-3762.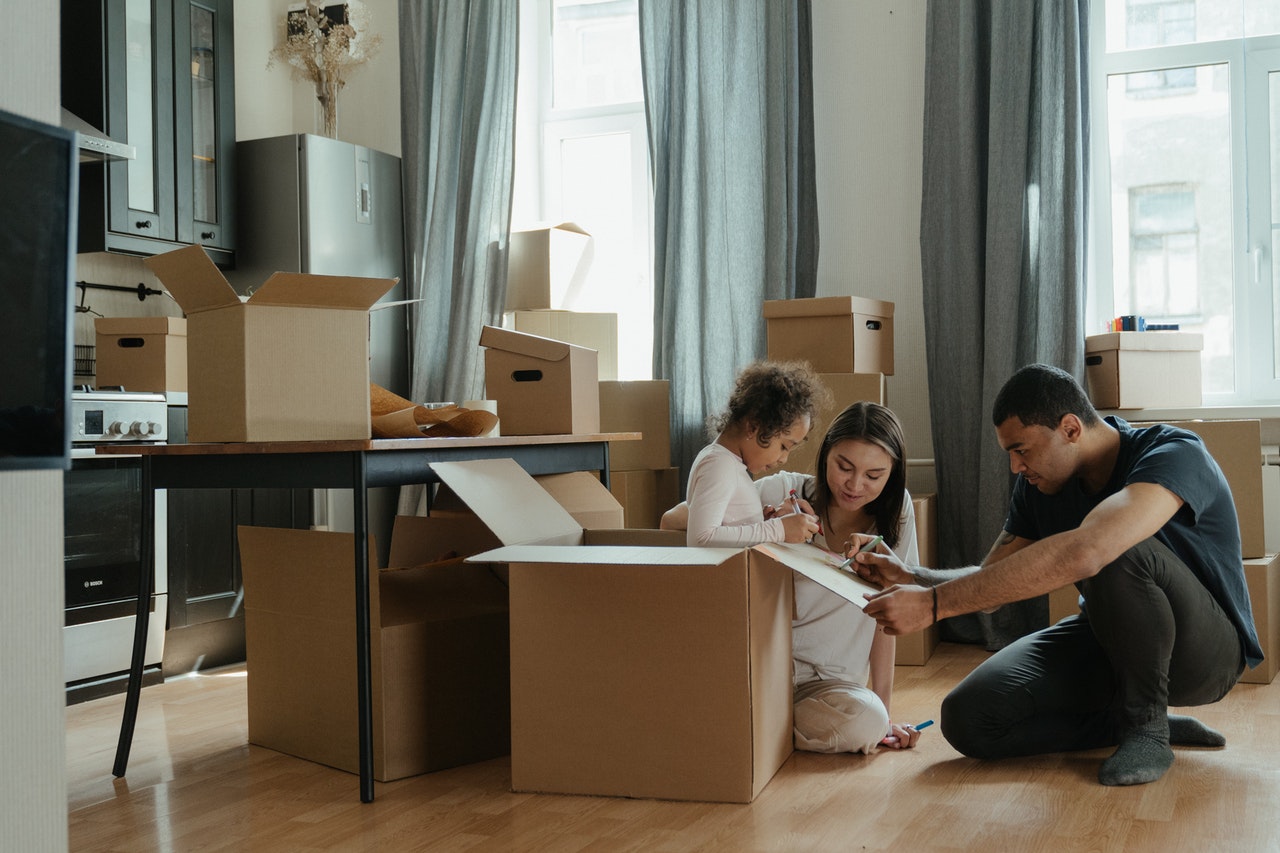 Packing Materials Available
Book/Small boxes – $1.50 Each
Medium boxes – $2.35 Each
Large box – $2.70 Each
Dish pack – $4.00 Each
Tape / 55 yards – $5.00 Each
Packing paper (25lbs) – $17.00 Each
Additional Details
Upfront pricing information helps ensure you won't have any surprises with your bill:
Moving jobs require a 2-hour minimum
Moves within Westfield have a $75 gas fee / truck
Moves within Greater Indianapolis Area have a $3.00 / mile travel fee (starts and ends at our lot address: 1310 IN-32, Westfield, IN 46074)
3.5% credit card processing fee
$50 fee for cancellations made within 48 hours of moving day (unless due to weather)
Specialty item fee of $100.00 for items such as pianos, gun safes, treadmills, ellipticals, hot tubs, pool tables, and ALL interior appliances. Specialty item fees are applied to cover the additional risk and liability when moving items of this nature.
We're proud to offer both local moves around the greater Indianapolis area, as well as long-distant moves throughout the state. If you have questions about moving out-of-state, please give us a call at (317) 476-3762 so we can help you develop the right plan!
Insurance Options
The customer reviews for Colt Moving prove that, time and time again, our team delivers quality service. And if you'd like, we can even offer extra insurance coverage for your move.
WE ALWAYS INCLUDE FOR FREE:
Indiana Mover's Transit Coverage of $0.60 / pound for each item
OPTION FOR ADDITIONAL COVERAGE:
Actual Cost Value Damage Coverage for a $150 Fee / truck load
Commercial Moving
Whether your team is spread out over an entire building or you just need to move the furniture on a single floor, the Colt Moving team is here to help with your commercial move. Our 26-foot box trucks, dollies, furniture pads and other equipment will help keep your assets safe for your Indianapolis moving project—or even long-distance. No project is too big for our crew!
To get your save-time estimate based off your square footage, please visit our Contact Page. Simply fill out the form and let our Indianapolis Moving Company know about the estimated walking distance to load and unload your furniture, as that will greatly impact the overall time. We look forward to hearing from you!